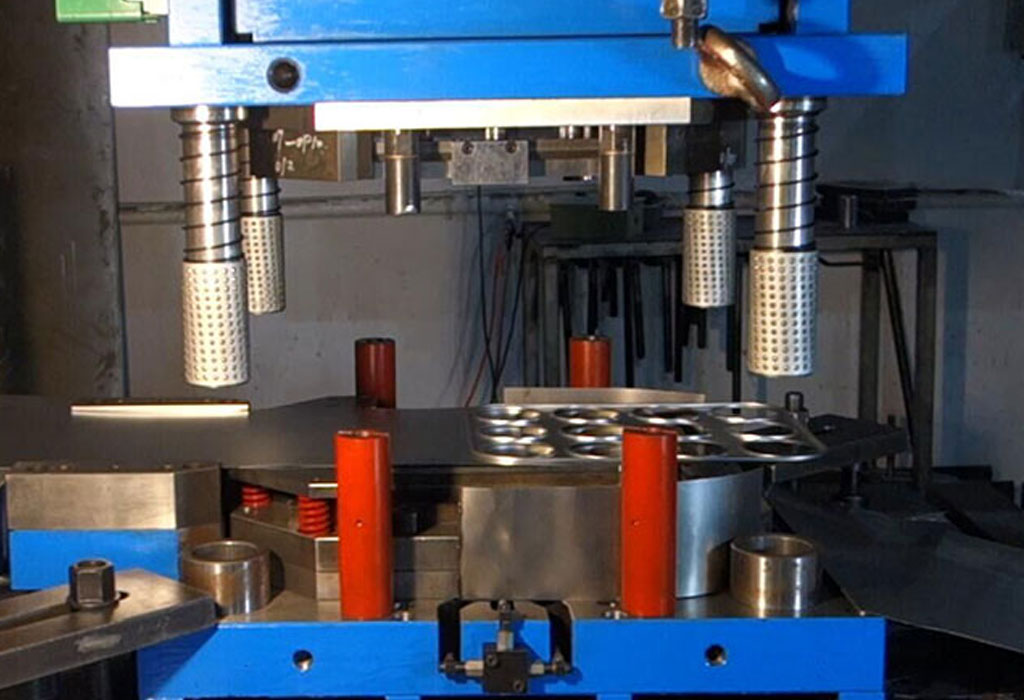 China On-demand and Rule-based Metal Stamping Services
---
Pinjin's Metal Stamping shop offers the following Precision Stamping services for our customers:
Prototype Stamping & Custom Stamping Parts
Precision Stamping Mold & Tooling Making Service
Sheet metal Prototyping & Sheet metal Fabrication Service
Surface Finishing Part Marking & Batch Manufacturing Service
The Application of Lean Manufacturing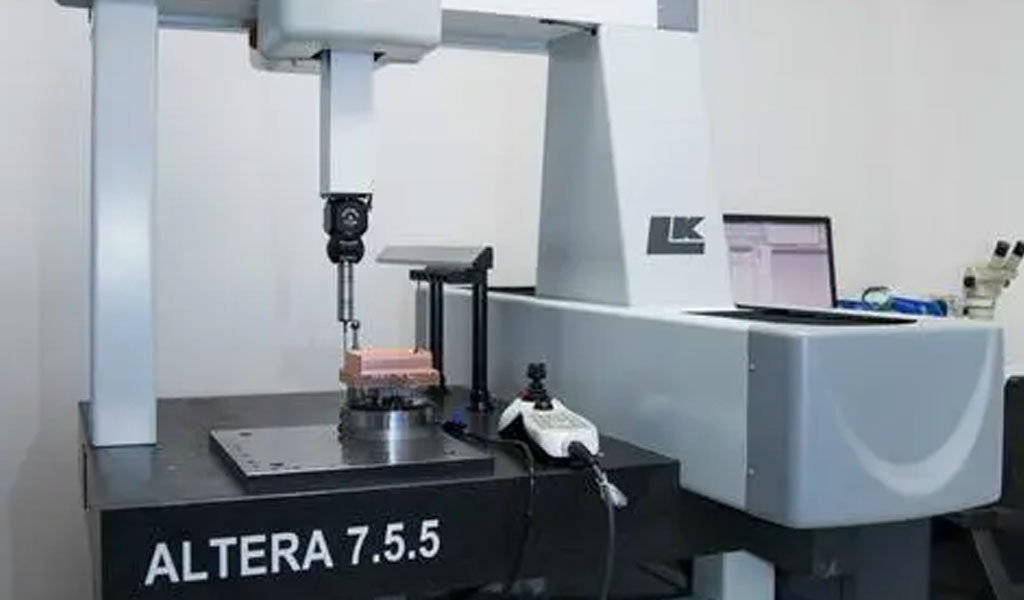 High Standard Quality Inspection
High-quality raw material inspection processing equipment process inspection operator inspection of finished products processed semi-finished products export product inspection a total of 6 quality inspections including 2 full inspections before product surface treatment and before shipment professional and careful Ensure that the product qualification rate is 99%.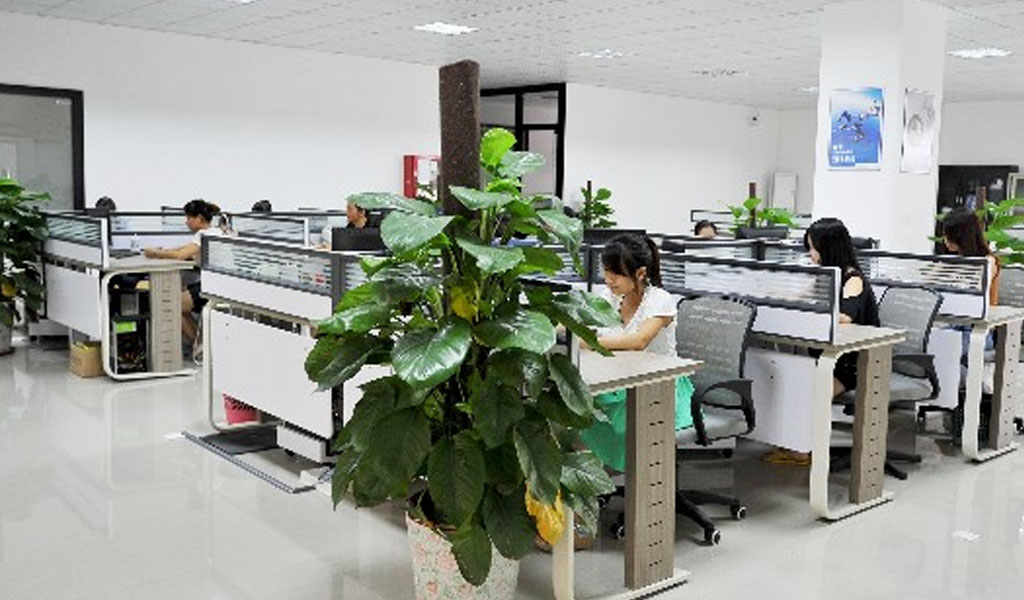 Professional Service Team
Pre-sales: a professional team that has served 30 brand companies to serve you and canprovide technical consultation pre-review drawings constructive design suggestions costanalysis and other services.
On sales: Actively interact with customers on order progress at least once every 3 days.
After-sales service: respond to the service within 12 hours and provide solutions within 48hours.
Technical Team
Quickly export pictures as fast as 4 hours
Samples out within 24 hours as soon as possible. Fast bulk delivery within 7 days.There are 30 design engineers and technicians with more than 15 years of processingexperience.50+ metals and plastics 10+ surface finishes· Tolerances down to +0.0002″(0.005mm)
.lsO9001:2015 ROHS:2011/65/EUCE certification
Our Stamping Experience in Numbers
Pinjin has more than decades of experience in metal stamping services in China and can offer one-stop service (custom stamping parts & precision stamping) for our OEM customer shave large punch machine not only has advanced equipment but also have a professional team of experienced engineers operators and inspectors to make the customer's design come true.You will be able to raise any issues within 5 business days of receiving your parts. Our order fulfillment team will resolve these issues as quickly as possible typically within 1-3 business days.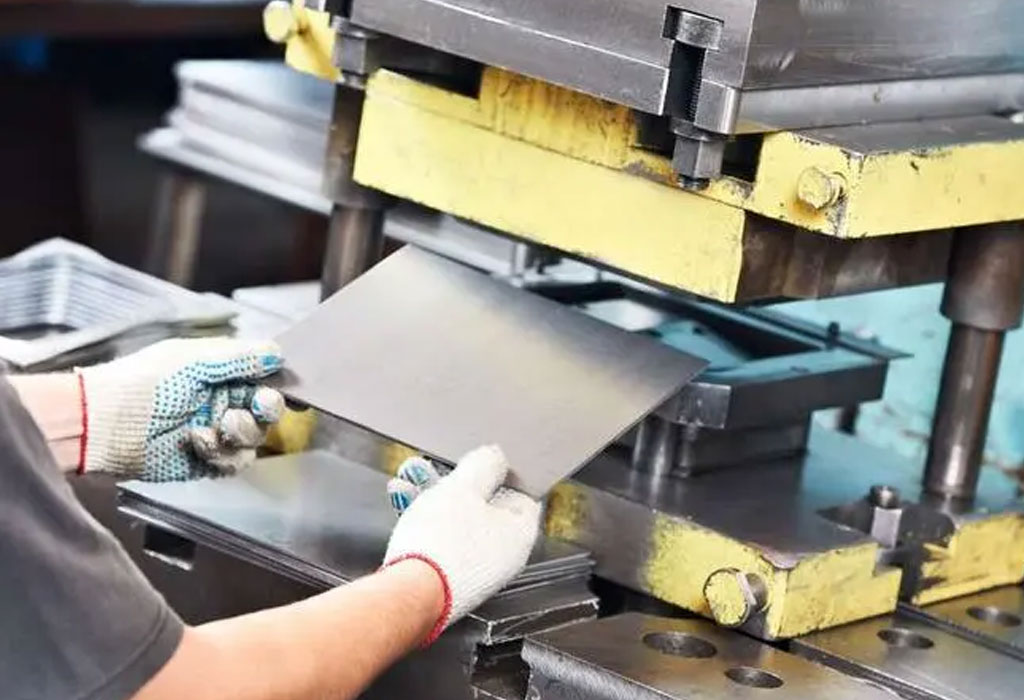 On-Demand Metal Stamping Industries
Agriculture Parts
3-15 days
Agriculture
Many agricultural equipment components are metal parts for farmers and farmersand their large-scale and short-run manufacturing techniques enable the production ofgeneral-purpose materials and custom parts for specialized equipment thereby increasingagricultural yields and productivity.
New Energy Equipment Parts
5-15 days
Energy Equipment
High-quality parts are used in large equipment in the power generation industry for a widerange of applications. For example nuclear energy facilities require extremely delicate
components. At the same time the oil and gas industry relies on precision stamping and sheetmetal fabrication to create features to keep fuels running efficiently. Suppliers of hydro solarand geothermal energy also employ high speed stamping and deep drawn to create entire systems thatensure uninterrupted power generation.The oil and gas industry is another area that requiresprecise safety regulations which are everyday operations in industrial manufacturing.
Robot
As we all know most of the robot's structure is composed of precision parts to ensure therobot's flexibility and reliability. Precision stamping is a processing service tailored forthe robot. Metal stamping enables the manufacture of components to exact specificationsand this manufacturing precision is essential in robotics where dimensional accuracy is keyto building high-performance robots. Precision Metal stamping can maintain tight tolerancesof +/- 0.01mm and this carefully crafted part allows the precise and repeatable movementsthe robot is known and valued for.
Medical
Healthcare manufacturers often use precision stamping services and assembly linesto manufacture necessary medical devices and instruments such as medical box that requiredetailed and unique configurations.
Enabling medical devices to maintain precise design parameters on a range of metals andcomposites and rapidly manufacture parts and products allows companies to stay at theforefront of medical technology trends. The method is suitable for customizable componentsand thus has multiple applications in the medical field.Precise stamping specificationsare critical to manufacturing medical components' superior performance.
Materials Used in Metal Stamping Applications
Aluminum
Stainless Steel
Copper
Brass
Mild Steel
Alloy Steel
Tool Steel
Titanium
Aluminum is a highly ductile metal, making it easy to machine. The material has a good strength-to-weight ratio and is available in many types for a range of applications.
Price: $$
Lead Time: < 10 days
Wall Thickness: 0.75 mm
Tolerances:±0.125mm (±0.005″)
Max part size: 200 x 80 x 100 cm
Stainless steel is the low carbon steel that offers many properties that are sought after for industrial applications. Stainless steel typically contains a minimum of 10% chromium by weight.
Price: $$$$
Lead Time: < 10 days
Wall Thickness: 0.75 mm
Tolerances: ±0.125mm (±0.005″)
Max part size:200 x 80 x 100 cm
Copper displays excellent thermal conductivity, electrical conductivity and plasticity. It is also highly ductile, corrosion resistant and can be easily welded.
Price: $$$
Lead Time: < 10 days
Wall Thickness: 0.75 mm
Tolerances: ±0.125mm (±0.005″)
Max part size: 200 x 80 x 100 cm
Brass has desirable properties for a number of applications. It is low friction, has excellent electrical conductivity and has a golden (brass) appearance.
Price: $$$
Lead Time: < 10 days
Wall Thickness: 0.75 mm
Tolerances: ±0.125mm (±0.005″)
Max part size: 200 x 80 x 100 cm
Mild steel has a wide range of uses due to its good machinability and low cost. Most grades can be cold-formed or hot-rolled. Mild steel is used for parts that may be surface hardened but do not have a stringent core strength.
Price: $$
Lead Time: < 10 days
Wall Thickness: 0.75 mm
Tolerances: ±0.125mm (±0.005″)
Max part size: 200 x 80 x 100 cm
In order to improve the strength, toughness, hardenability, weldability, and other properties of steel. Alloy steel is divided into low alloy steel (alloy elements less than 5%); medium alloy steel (alloy elements are at 5%-10%); high alloy steel (alloy elements are greater than 10%) according to the content of alloy elements. Generally speaking, the higher the alloy content, the better the performance of the steel and the higher the price.
Price: $$$
Lead Time: < 10 days
Wall Thickness: 0.75 mm
Tolerances: ±0.125mm (±0.005″)
Max part size: 200 x 80 x 100 cm
Tool steels are characterized by their durability, high hardness, high wear resistance and resistance to deformation, as well as their ability to retain their cutting edges at high temperatures and withstand impact without deformation.
Price: $$$
Lead Time: < 10 days
Wall Thickness: 0.75 mm
Tolerances: ±0.125mm (±0.005″)
Max part size: 200 x 80 x 100 cm
Titanium has a number of material properties that make it the ideal metal for demanding applications. These properties include excellent resistance to corrosion, chemicals and extreme temperatures. The metal also has an excellent strength-to-weight ratio.
Price: $$$$$
Lead Time: < 10 days
Wall Thickness: 0.75 mm
Tolerances: ±0.125mm (±0.005″)
Max part size: 200 x 80 x 100 cm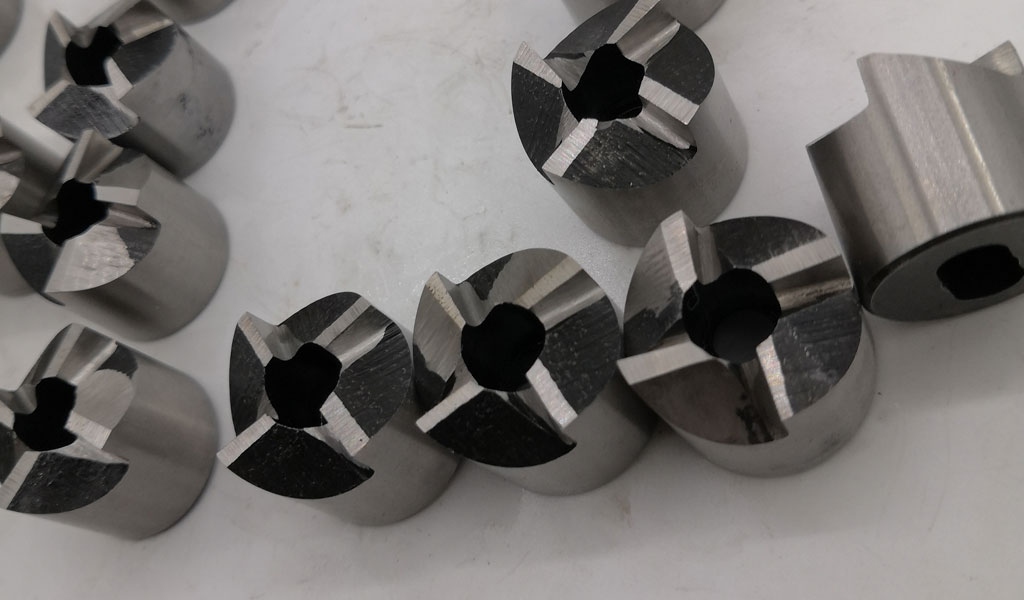 An optical grinder is a machine specially used for processing optical parts. Its basic principle is …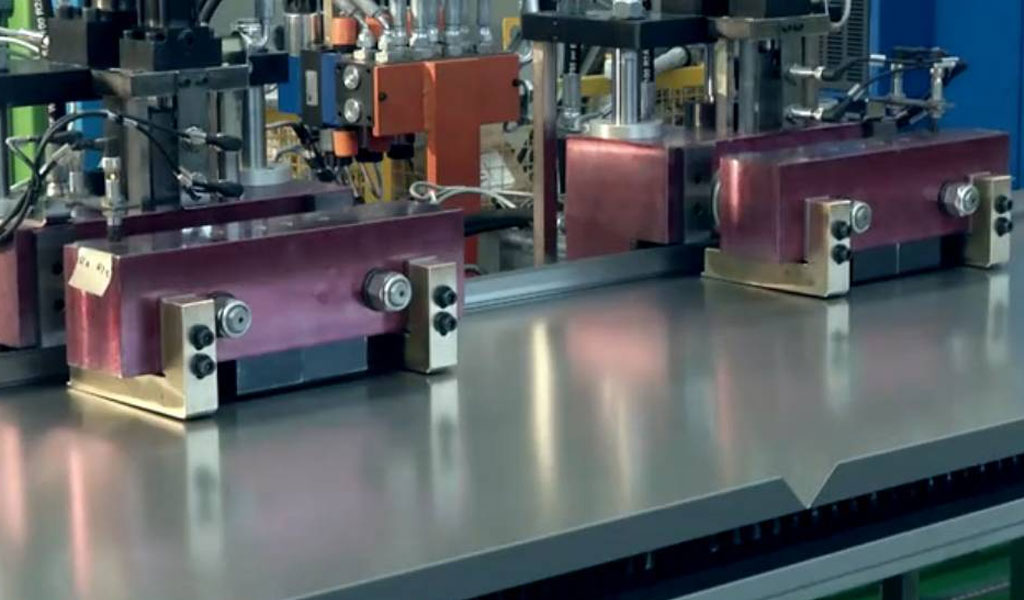 With the development of industrial technology, electrical control systems are becoming more and more…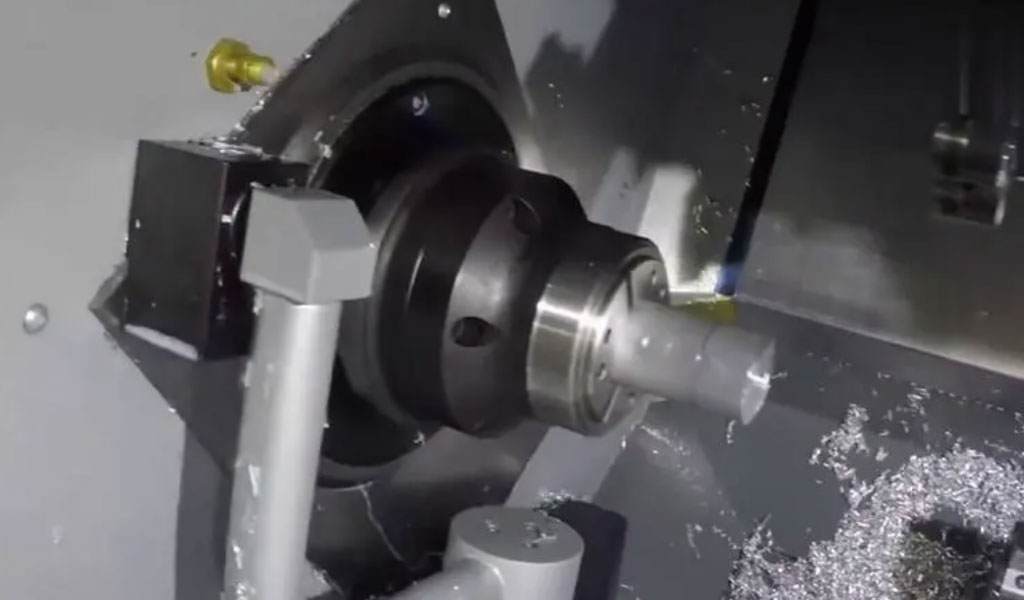 As a new type of pipe fittings, spinning stainless steel pipe fittings have excellent quality and wi…