Precision Metal Stamping Parts Manufacturer in China
---
Pinjin Metal Stamping factory provides comprehensive one-stop-shop metal parts solutions. From design, drawing, material selection, product cost accounting, production processing and assembly, inspection, delivery, after-sales, and other services.It's mainly in Metal Stamping parts, precision stamping parts, deep drawn parts,cnc machining parts, high speed stamping parts, Sheet metal parts etc.,
We have invested a lot in quality and production environments. In 2018, We passed the quality system review of SGS Company and got the first "ISO9001:2015" certificate. Pinjin has carefully implemented each regulation in management details by ISO, and fully guaranteed the Metal Stamping product quality and customer satisfaction.
Our Equipment List:
Mold manufacturing equipment: SODICK slow wire cutting machine, MITUIBISHI electric discharge machining machine, electric discharge piercing machine, CNC machining center, milling machine, OKAMOTO surface grinder, OKAMOTO small water mill, radial drilling machine, etc;

Stamping equipment: 0.6T precision punch, 3T precision punch, 60-110T Taiwan punch, 110T Komatsu servo punch, 160T double axis punch, 200T G2 punch,250T single and double axis punch, 315T multi link press, 400T punch,800T punch,precision feeding machine, precision leveling machine, etc;

Inspection equipment: MITUITOYO three dimensional measuring instrument, anime measuring instrument, TESA altimeter, air star gauge (measurement accuracy ± 0.0001), MITUITOYO roughness meter, concentricity star gauge, hardness meter, MITUITOYO digital micrometer, digital caliper, inner diameter dial gauge, MITUITOYO block gauge, needle gauge, etc.

Daily equipment inspection and regular calibration of measuring equipment.
Pinjin has the most extensive range of networks in China and our products have been exported to about 65 countries, such as the USA, South America, Europe, Australia, South Africa, Middle East, Southeast Asia, etc.Let us work with you to find the most cost effective way to produce your parts. We'll gladly provide you with a list of satisfied Pinjin Stampings customers. Requests for quotes are typically returned within 24 hours.
About PinJin Stamping, Inc.
---
Pinjin is one of the best manufacturers of Metal Stamping processes in mainland China. Since 1995 Pinjin Stamping has specialized in producing metal components for hundreds of medical, automotive, electronic,energy, green technologies, and industrial customers. We operate 34 punch presses, ranging in size from 22 to 400 tons, which produce simple and complex shapes from dies produced in our own tool and die department.Located South of Dongguan, in China, we are large enough to offer you full-service metal stamping capabilities, yet small enough to work with you day to day on a personal basis.
Pinjin Metal Stamping Milestones
Add New Equipment
The company relocated to Shatian, Dongguan. Expanded facilities with over 40 Punching Press.
ISO9001 certificate
Completed ISO9001, CE, ROHS certification.
Opened the Market
Develop overseas markets, provide metal stamping services for more than 30 countries.
Established the company
ln a 100-square-meter workshop, Dongguan Pinjin Hardware Co., Ltd. was established withonly 6 CNC equipment and 1 stamping machine.

Jacob Thornton
Construction Industry Provider
Pinjin stamping is a high-end China manufacturer. They're responsive and I trust them to deliver creative solutions as promised.They do what they say they're going to do. There's no need for me to micromanage the process with Pinjin. I can focus on my business priorities and know they're doing it 'right'.

Gary Jim
Injection Molding Industry
Pinjin competes with deep tooling and manufacturing knowledge. They are customer centric and their Teams – engineering, tooling, and production – have lots of tenure. They rise to the occasion and find ways to cut costs, look for unique materials, and leverage their network to provide an answer.
Paul
Consumer Products Manufacturer
Pinjin shares my values for quality customized metal stamping. They don't react to a proposal as-is but go the extra mile to offer recommendations as to how the product, design, or process can be more cost effective and durable. I put weight behind my words and relying on Pinjin allows me to keep my promises to clients.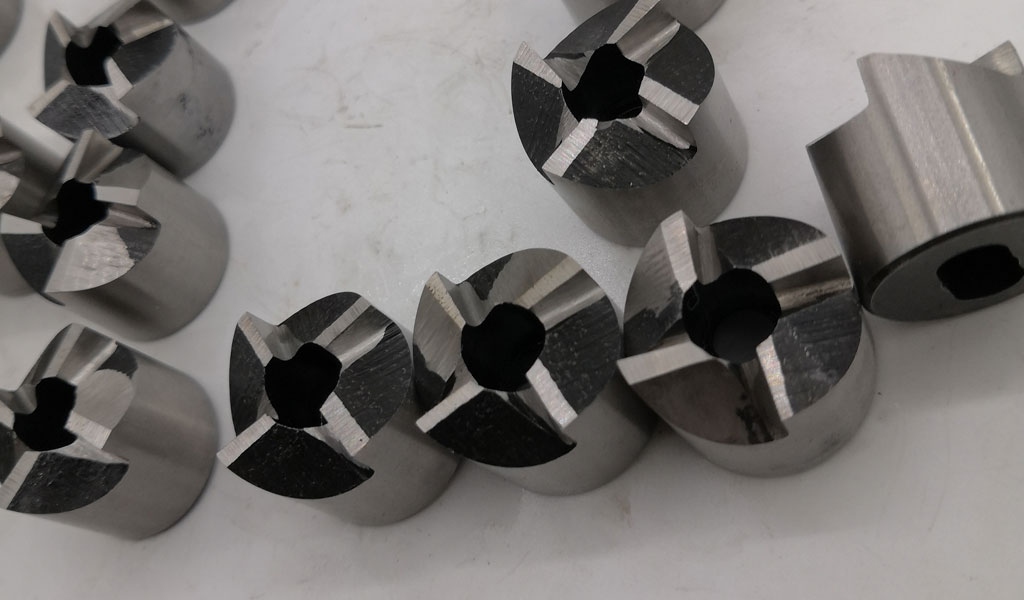 An optical grinder is a machine specially used for processing optical parts. Its basic principle is …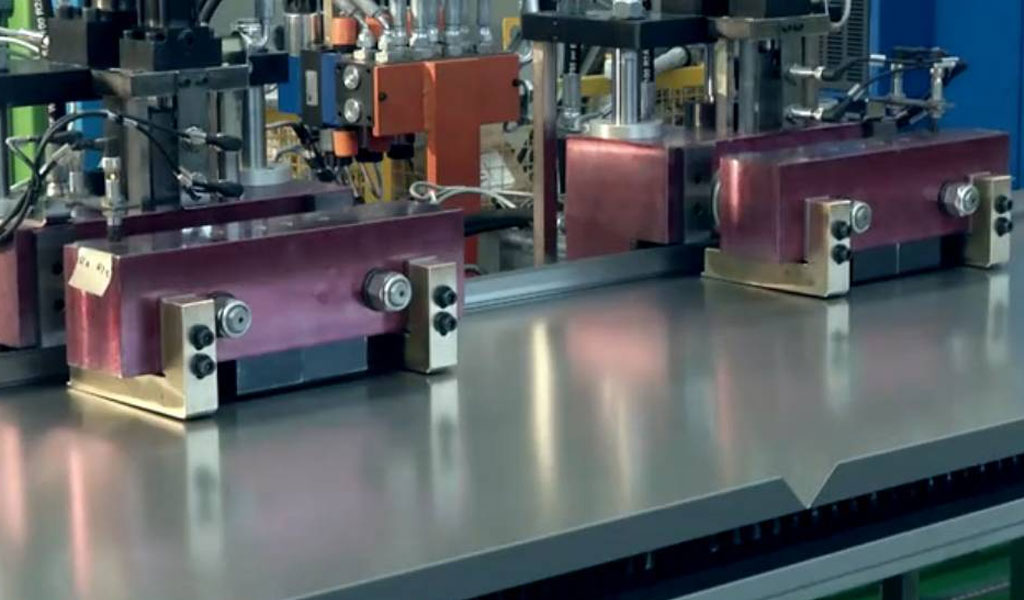 With the development of industrial technology, electrical control systems are becoming more and more…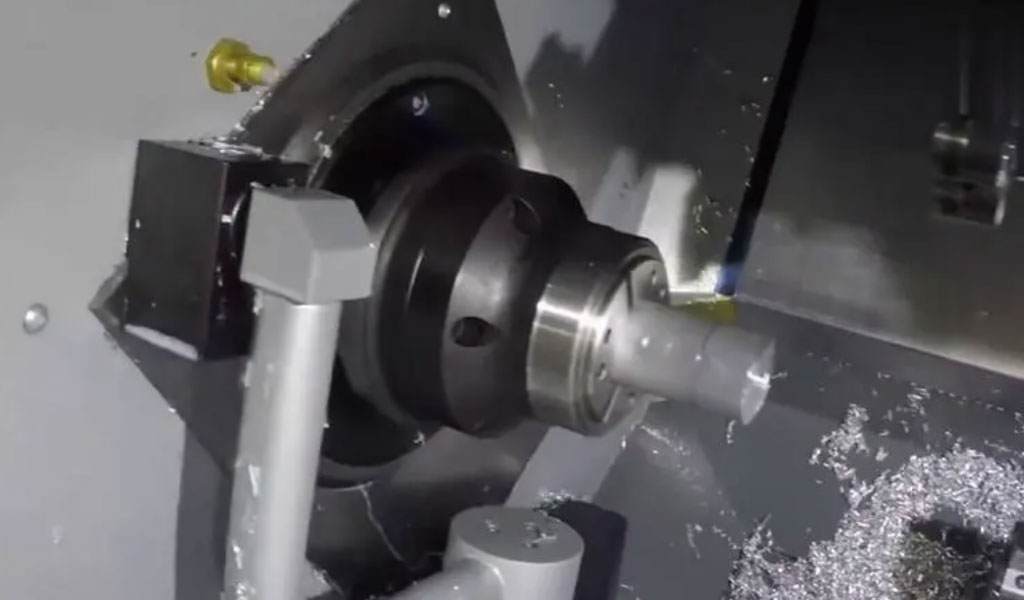 As a new type of pipe fittings, spinning stainless steel pipe fittings have excellent quality and wi…
Want to start a new project with us? Let's Start!
Need a partner for your next metal stamping project? The experts at Pinjin Stamping have got you covered! Equipped with a broad range of transfer die stamping and progressive die stamping capabilities, we can meet all of your metal stamping needs. To learn more about our metal stamping services, check our metal stamping page or contact us today. To discuss your metal stamping requirements with one of our team members, request a quote.